A vision. A mission. Multiple business partners.
We are by your side, along with hundreds of partners, to boost the management of your business. We are where our customers are. We feel your concerns. We share your ambitions. We help you rise to challenges. We toast your victories.
We are available at the right time, and with exactly the right solution, to optimise your business management. Across Europe, Africa and the Middle East. We have a network of over 500 business partners who know their markets in the tiniest detail, every business context and all the potential of PRIMAVERA solutions.
And above all, they forge strong bonds of trust, giving every customer the certainty that, together, we will go farther.
Statuses
Being a PRIMAVERA partner means taking on board the mission to simplify management. Our partners are willing, professional and dynamic, and they have in-depth knowledge of PRIMAVERA solutions.
PRIMAVERA Partners are the foundation upon which an intense proximity relationship is built in every market. They are they bond that connects us to your company. They are organisations responsible for implementing PRIMAVERA solutions and providing training and support in markets such as Portugal, Spain, Angola, Mozambique, Cape Verde, São Tomé e Príncipe and the United Arab Emirates.
PRIMAVERA's business model includes a number of different partner statuses, which may be of a commercial or technical nature.
Read the descriptions of the various partner statuses and find the partner best suited to your company's needs.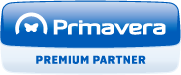 PRIMAVERA Premium Partner
PRIMAVERA Premium Partners are organisations with the skills required to implement highly complex information systems.
They also stand out for their capacity to make further developments to PRIMAVERA solutions, in line with the specific needs of every customer. And they are able to integrate various information systems.
PRIMAVERA Premium Partners deal with solutions intended for large companies. Given the level of complexity of the implementations they carry out, their staff includes specialised teams whose skills have been certified by PRIMAVERA; skills such as argumentation, marketing, implementation and support for the PRIMAVERA EXECUTIVE solution, designed for large companies. And they have in-depth knowledge of PRIMAVERA's implementation method (MIP).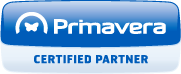 PRIMAVERA Certified Partner
PRIMAVERA Certified Partners are organisations that market management solutions for SMEs. These organisations are responsible for implementing PRIMAVERA solutions and providing technical support. 
Their technical teams are highly specialised in implementing information systems and their skills are continuously certified and updated by PRIMAVERA.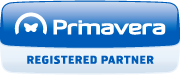 Registered Partner
PRIMAVERA Registered Partners are companies that supply management solutions to micro- and small companies.
Registered Partners work in partnership with Certified or Premium Partners.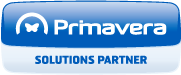 PRIMAVERA Solutions Partner
PRIMAVERA Solutions Partners are companies that develop management solutions which complement PRIMAVERA's range, in the form of add-ons that are integrated with PRIMAVERA solutions.
The solutions in question can be integrated with one or several of PRIMAVERA's products or platforms and will be certified by PRIMAVERA in accordance with their characteristics and the extent of their integration.
Solutions Partners can, in some cases, accumulate statuses, simultaneously developing complementary solutions and providing agency services for PRIMAVERA.
FirstLine Support
Access PRIMAVERA's Technical Support Service 24 hours a day, seven days a week. 
The best technicians, with in-depth knowledge of PRIMAVERA solutions, guarantee you support for any kind of problem in a short space of time.
We guarantee a demanding SLA in response to your problems. As such, we provide various ways for you to contact us when you need technical assistance: e-mail, telephone and an online platform. 

This support service, provided exclusively by the PRIMAVERA Support Centre team, must be requested through your Assisting Partner, in the scope of your normal assistance agreements. First Line Support is integrated with the second-line support guaranteed by PRIMAVERA Partners. This second-line service guarantees support for specific developments, updating of versions, recovery of databases, reporting services and other interventions that may require the physical presence of a technician. 
How do you recognise a Partner who offers this service?
PRIMAVERA Partners who offer this service are identified by the following logo: