Serving business management needs since 1993
We believe in technology as one of the main driving forces behind business management. We exist so that organisations like yours can have simpler management processes and create more value. PRIMAVERA is the result of the strength of our conviction. In 1993, with a disruptive idea and tremendous determination, the first company to develop management solutions for Windows was born in Portugal.
A disruptive start that we have maintained to the present day, providing a vast portfolio of management solutions for companies of all sizes, operating in every sector of activity.
With a determination that never wavers and a confidence renewed every day by more than 40,000 customers spread across nearly 20 countries, we will continue to push back the limits in our search for innovative management solutions that simplify business management.
Mission
We want to simplify life for organisations, increasing their opportunities to create added value: this is our great mission.
Challenge the unknown. Explore possibilities. Overcome barriers. Innovate. Since 1993, these motivations have driven us forward in our search for innovative management solutions that will simplify the life of organisations.
This passion for innovation in business management is in PRIMAVERA's DNA. A contagious enthusiasm that we place at the disposal of organisations, offering them an expanding range of management solutions that will speed up their operations and increase the profitability of their business.
We believe in the force of ideas. We help make them happen. We enhance results. We take the position that with the right technology, growth is the way forward. From the tiniest micro-enterprise to huge multinationals, we offer a range of adapted, streamlined and functional solutions that will make your business stronger.
Our Headquarters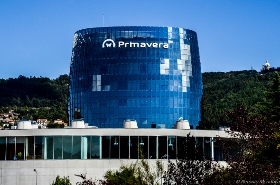 We support your business anywhere in the world. We have customers throughout nearly 20 countries and across several continents.
PRIMAVERA has subsidiaries in a number of European and African countries. In addition to our direct presence in these markets, we have a vast international network of business partners specialised in installing and providing support for PRIMAVERA solutions. Our partners are the foundation of a proximity relationship with every customer, in every geographical area.



Technology Partnerships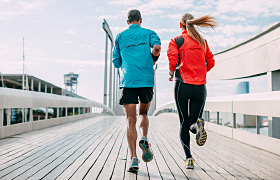 "If you want to go fast, go alone. If you want to go far, let's go together."
The simplicity of this African proverb perfectly describes the soul of PRIMAVERA. We want to develop new management solutions quickly. We dream of going ever farther with the right partners, who share with us the will to continually innovate in business management.
As a Microsoft Gold Partner
,
we participate in major trial and research projects of the most advanced technological solutions. Especially in the European technology .Net testing programmes, specialised in solutions that are conceived wholly for the web environment.
Corporate Governance
PRIMAVERA BSS's corporate governance model comprises a Board of Directors and an advisory body called the Sustainability Committee. The members of the Board of Directors are currently the following: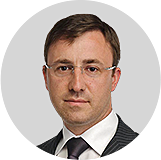 David Afonso
Senior Vice President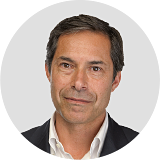 Jorge Batista
Co-CEO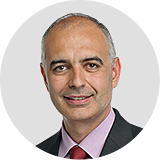 José Dionísio
Co-CEO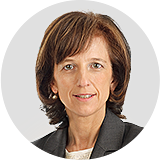 Ângela Brandão
Vice President
In its twenty-sixth year of existence, PRIMAVERA achieves a year of remarkable growth, far beyond expectations. The group recorded a turnover of 29.1 million euros, equivalent to a 20% growth in comparison to 2018. EBITDA grew by 51% to reach five million euros and this was after personnel costs had been optimised by the component related to the payment of variable remuneration and expansion of the team. Contributing to this outcome was the remarkable growth of practically all our companies and the doubling of our business in Angola and the double-digit growth in Portugal, our main market.
»» Consult the Annual Report here
Social Responsability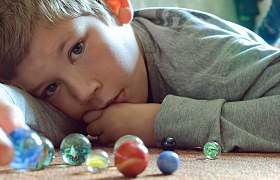 We view our mission to simplify company management operations as a cross-sectional challenge, seeking to leave in our wake a sense of optimism throughout the entire PRIMAVERA ecosystem: employees, partners, suppliers, customers and the community in general.
In order to do this, we have established goals that are compatible with the sustainable development of society, preserving environmental resources, respecting diversity and promoting the well-being of the entire surrounding community.
Some of the major features of PRIMAVERA's Corporate Social Responsibility include:
Support for economic development

by providing the PRIMAVERA Express management solution free of charge to micro- and small companies

Support for not-for-profit institutions,

by offering special conditions for them to access our management solutions (by filling in our registration form beforehand)

Educational programme to disseminate practical knowledge in management technology (PRIMAVERA Education)

Support to countless social causes in the various markets where the company is working